Middle Grade/Young Adult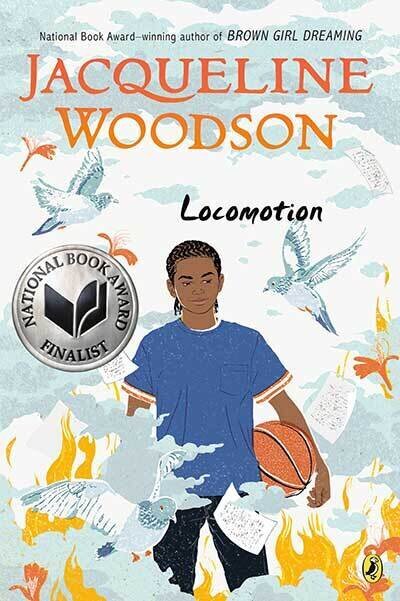 Locomotion
Lonnie C. Motion has had some tough breaks in his life. But this fall, Lonnie's fifth grade class is learning to write poetry and suddenly, Lonnie is finding the words to tell the world about his family, the fire that took his parents away, his little sister, his world.
Where it takes place:
In the Bedford Stuyvesant and Park Slope sections of Brooklyn, NY
Where I wrote it:
In Park Slope, Brooklyn.
Why I wrote it:
Lonnie's voice was in my head. The poems started coming and the rest…the rest is this book, I guess.
Awards
National Book Award Finalist
Coretta Scott King Honor
2003 Boston Globe–Horn Book Award (Fiction Honor)
Horn Book Fanfare List
School Library Journal Best Book
IRA-CBC Children's Choice for 2004
2004 Notable Children's Books in the Language Arts (sponsored by the Children's Literature Assembly of the National Council of Teachers of English)
2005 New Mexico Battle of the Books (Middle School/Grades 7-9)
2004-2005 Dorothy Canfield Fisher Master List (children's choice award for Vermont)
2005 Kentucky Bluegrass Master List (Grades 3-5)
2006 Louisiana Young Readers Choice Award Nominee (Grades 3-5)
2004-2005 Maine Student Book Award Nominee (Grades 4-8)
2004-2005 William Allen White Children's Book Award Nominee (Kansas children's choice award)
ALA Notable
ALA Best Book for Young Adults
Kirkus Reviews Best of the Year
Parent's Guide Children's Media Award
State Lists
Connecticut (nominee)
Illinois (nominee)
Indiana (nominee)
Minnesota (nominee)
Nebraska (nominee)
Pennsylvania (nominee)
Texas (nominee)